Columbia River Gorge Roundhouse & Cabin
(in progress)
Perched on a sun drenched slope overlooking a sea of alder, maple, wild cherry and fir, this is a cozy two-story cabin for a couple dove-tailed with a ceremonial space in the round for community gatherings.
Placecraft Design and Build worked closely with and alongside the homeowner at every step of the way. We started with an empty hillside and some big visions to have a modest residence (450sqft) and a ceremonial space to accommodate 25-30 people sitting in the round (30' diameter). The hillside didn't allow us to spread out so we came up with some playful stacking and grouping of the structures that encourage fun ways to move around and interact with the steep slope while allowing privacy for residence when ceremony space is in use. This project would not have been possible without the love and support of dozens of the homeowners' friends and family members. Placecraft designed, framed and buttoned up the house, many other talented folks have chipped in with carpentry, plaster and hardscaping skills.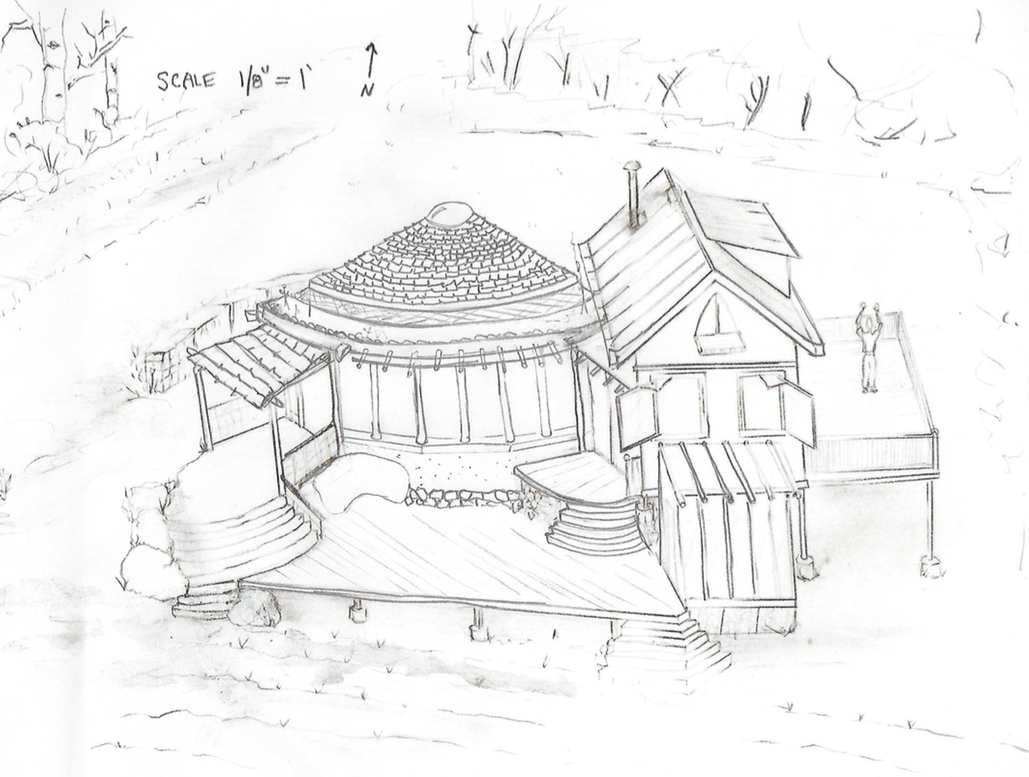 Unique Features
Site harvested timbers for framing

Live edge siding on cabin

Living roof pathway along roundhouse to top floor of cabin

Cedar shake on round roof

Natural Lime Plasters

Earth floor

Faswall foundation

Bermed-in roundhouse

Light-straw clay insulation in roundhouse

Custom welded compression ring for round wood rafters.